Effective 05.08.23: GTC Staff Email Transition to gtc.ga.gov
Please email [email protected] for more information.
ACS Trauma Systems Consultation
Screen Shot 2023-05-03 at 5.14.14 PM.png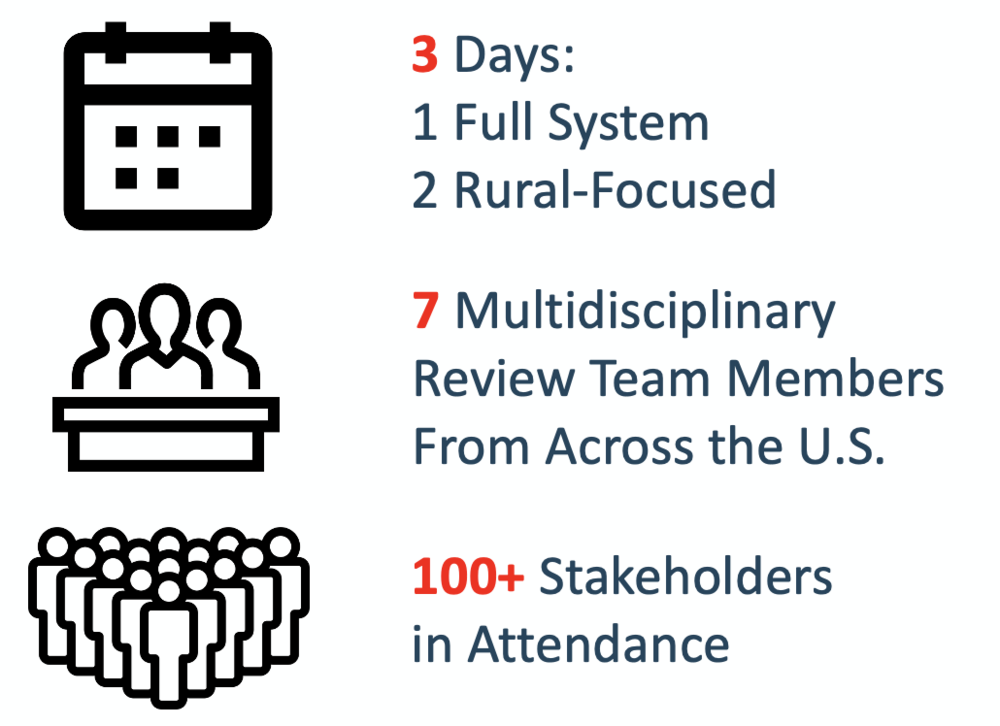 The American College of Surgeons (ACS) offers a Trauma Systems Consultation Program to evaluate trauma systems and provide guidance for future development.  Georgia underwent its first trauma systems assessment in 2009.  Since then, the trauma system has grown from 16 designated trauma centers to 33 designated trauma centers (including 8 ACS verified trauma centers) and 2 American Burn Association (ABA) verified burn centers. 
More information on the ACS Trauma Systems Consultation Program, including a link to FAQs, can be found here
ACS Consultation Documents
2023 ACS Consultation Recordings

01.04.23 ACS Introduction

01.09.23 Georgia Full Trauma System Consult

01.13.23 ACS Exit Presentation